434 531 7957 (texts are welcome)   |    jennifer@faithinmarriage.net
 Click Here For Over 100 Wedding Wire Reviews!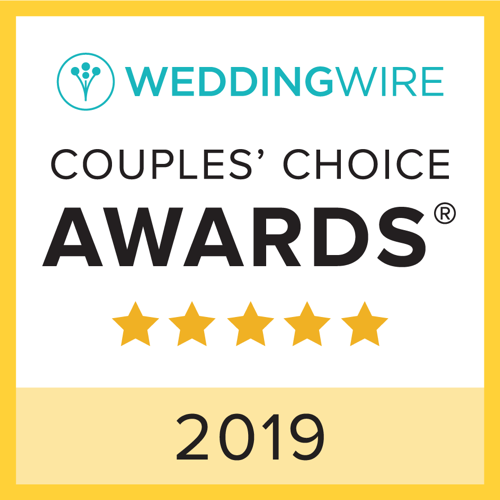 We Create Unique AND Traditional Wedding Ceremony Experiences
Because YOUR DAY Should Be YOUR WAY!
Thank you for visiting Faith In Marriage's website and for considering my services for your very special day! Whether your preferred
ceremony is Traditional, Religious, Non-Traditional, Non-Denominational, to be held in a church, or other special wedding venue – 
my role as Officiant is to be of service to you so that your ceremony is memorable, meaningful AND just the way you'd like it.
I can also help you write your vows or design segments or a complete ceremony based on your individual needs.
REHEARSAL & WEDDING CEREMONY
This service includes everything for the wedding
ceremony listed above, plus I will guide you through
the rehearsal.  I strongly encourage a rehearsal for
everyone, whether you need me to direct it or not,
especially if there will be a wedding party and a large
number of guests at your wedding ceremony.
434-531-7957 (texts are welcome)   |  Email: Jennifer@FaithInMarriage.net
Jennifer was absolutely fantastic. From our first phone call across the country, she was nothing but joyful, professional, and encouraging. She created the most beautiful ceremony for me and my husband, and we could not be more thankful. Jennifer is super easy to communicate with, and we could not be happier in our choice to work with and know this wonderful woman.
Jennifer was fantastic! She was so relaxed and professional. She helped us create a ceremony that was perfect for us. We loved working with her and were so glad she was part of our day!
Jennifer was great. We needed help with our ceremony and vows. She listened and asked questions, then got us started with suggestions and examples. It was a beautiful ceremony we will never forget!
My husband and I absolutely loved working with Jennifer. We could not have imagined a more perfect and smooth ceremony! We have had so many people approach us about her beautiful words And we couldn't agree more!
Our ceremony was so refreshing. Jennifer has such a calming way about her. She will offer multiple different options for you to look through and piece together how exactly you want your ceremony to go.
Hire her with 100% confidence and don't look back!
Jennifer was our officiant for our wedding and was so wonderful to work with. I really wanted someone who could be flexible in doing a non-religious ceremony but also guide us with suggestions and still make it very meaningful and personal, which is exactly what she did.
So happy we chose Jennifer! We made a great decision to have her as our officiant. She was very flexible when it came to creating the ceremony script and was willing to adjust anything to meet your needs.
Jennifer was a dream to work with. We had a very small wedding and started planning the wedding only a month before the actual wedding date. Jennifer made herself available to us even though we did not give her a lot of notice. She had MANY options to choose from as far as wedding "styles" and was totally willing to customize everything based on what we wanted our service to be.
Jennifer was just what we were looking for in an officiant. Someone to make you feel comfortable in marrying us on our special day. She was quick and thorough with us in just what we wanted. I highly recommend.